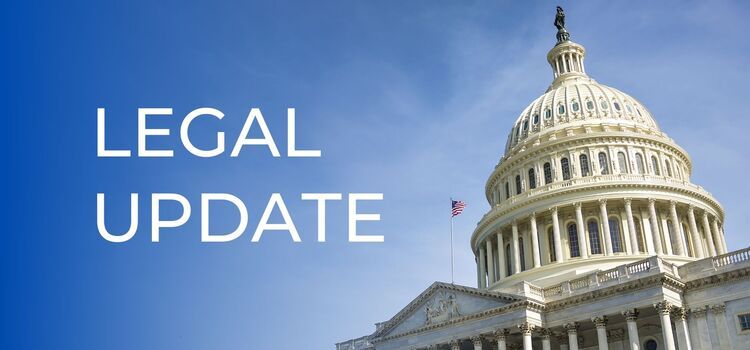 Professional Liability Insurance Trends in the Legal Sector
Often referred to as legal malpractice coverage by lawyers, professional liability insurance can provide protection for losses caused by a client alleging that errors, negligence or mistakes in a professional's services resulted in damage or injury. Over the past few years, several shifts in the legal sector have led to a rise in the frequency and severity of professional liability claims. In fact, a recent industry survey found that the vast majority of the nation's largest insurers reported an increase in legal malpractice claims and issued payouts exceeding $50 million for such claims throughout the last two years.
With this in mind, it's crucial for law firms to understand sector developments currently impacting the professional liability landscape and take steps to minimize their potential exposures, thus reducing the likelihood of claims. This article outlines key industry trends contributing to legal malpractice claims and provides related risk mitigation strategies.
Industry Trends
Multiple shifts in the legal sector have been affecting the professional liability space, such as the following:
Economic challenges—Amid record-high inflation and rising interest rates, a growing number of businesses and individuals have faced financial hardship. During periods of economic downturn, law firms are more likely to encounter clients who can no longer afford their legal bills. As a result, these financially distressed clients may file legal malpractice claims against law firms (even if there are no grounds for such claims), blaming these professionals for perceived mistakes in an attempt to avoid paying their bills or in response to firms seeking to recover missing payments. This is especially common among clients facing bankruptcy or insolvency. Furthermore, poor economic conditions could impact law firms directly, forcing them to reduce their staff and limit certain resources. These actions could leave firms more susceptible to making errors in their services, possibly leading to professional liability claims.
Social inflation issues—In general, social inflation refers to societal trends that influence the ever-rising costs of insurance claims and lawsuits above the overall inflation rate. Current drivers of social inflation include a rise in anti-corporate culture and nuclear verdicts (jury awards exceeding $10 million). In other words, stakeholders are adopting higher performance and transparency standards for businesses and holding these companies accountable for their perceived shortcomings in the courtroom, with an increased willingness to demand large-scale payouts. Law firms are no exception to this trend. This means that clients are more likely to take legal action against law firms for errors, negligence or mistakes in their services (whether actual or alleged), ultimately resulting in professional liability claims. What's worse, if these claims lead to nuclear verdicts, law firms could experience major financial losses and possible underinsurance issues.
Workplace adjustments—The COVID-19 pandemic contributed to a variety of workplace changes across industry lines, with many of these adjustments continuing even as the pandemic subsided. One of the most significant pandemic-related shifts was the expansion of remote work. While remote operations can certainly prove beneficial for employers, they also carry risks. In the legal sector, remote work can create communication barriers and collaboration difficulties for law firms, with employees and clients stationed across different geographic regions and time zones. Additionally, remote operations can hinder professional development opportunities among entry-level employees by reducing their visibility and limiting the amount of feedback, training and mentorship they receive from their senior counterparts when compared to in-person settings. Altogether, these concerns can increase law firms' likelihood of making errors or mistakes in their services, possibly resulting in legal malpractice claims.
Cybersecurity concerns—As workplace technology evolves and cybercriminals grow more sophisticated, cyberattacks have skyrocketed in cost and frequency, impacting businesses of all sizes and sectors. Because law firms typically have access to a wide range of sensitive client information and large sums of money, they are often considered attractive targets for cyberattacks, particularly ransomware incidents. In addition, the rise of remote work has created even more digital vulnerabilities for many law firms, increasing their risk of cyberattacks. These incidents can lead to major operational disruptions, compromised data and stolen funds, impacting law firms and their clients. Consequently, law firms that experience cyberattacks could also face professional liability claims from clients who encounter losses amid such incidents and allege that firms' professional negligence caused the damage.
Artificial intelligence (AI) developments—AI technology encompasses machines, computer systems and other devices that can simulate human intelligence processes. In the last few years, this technology has jumped in popularity. Although AI technology can help law firms automate certain tasks and establish more efficient workflows, it could pose additional professional liability risks. After all, this technology still operates based on human inputs and algorithms, leaving the door open for possible errors. Further, law firms have a responsibility to provide diligent and competent representation to their clients, and using certain AI tools (e.g., leveraging chatbots to talk to clients or utilizing automated systems to review case documentation) amid their services could be considered negligence. In these instances, AI technology could expose law firms to various legal malpractice claims.
Settlement changes—When lawyers encounter professional liability claims, the associated legal proceedings can be extensive. However, recent years have seen a surge in early settlements, thus shortening these disputes. While this trend has primarily stemmed from plaintiffs' attorneys being increasingly motivated to settle quickly and avoid lengthy legal battles, such a shift can also benefit lawyers by reducing the reputational concerns that often accompany large-scale disputes, limiting defense costs and simplifying claims administration processes. Yet, it's important to note that lawyers still have to deal with settlement costs, potentially driving up related professional liability expenses.
Risk Mitigation Strategies
In light of these industry trends and their impacts on the professional liability environment, it's best for law firms to implement the following strategies to help mitigate their exposures and avoid possible claims:
Be cautious when selecting clients. Law firms should be sure to implement effective vetting processes for taking on clients; this is especially imperative for firms operating in high-risk industries. In particular, these processes should confirm that clients have enough funds to cover legal bills and continue making payments during periods of economic downturn, thus helping prevent professional liability claims related to financial distress.
Prioritize proper documentation. Upon taking on clients, law firms should create written agreements that clearly outline the scope of their representation. These agreements can help limit the risk of law firms providing services outside of their realm of expertise and potentially making errors in these areas. Law firms should also document their meetings and conversations with clients to ensure both parties understand what was discussed and refute any allegations that mistakes happened during these services.
Uphold adequate cyber hygiene. To help minimize their professional liability exposures stemming from digital vulnerabilities, law firms should adopt a variety of workplace policies and procedures aimed at bolstering security and preventing cyberattacks. This may include equipping systems with advanced security software, encrypting sensitive data, utilizing access controls and multifactor authentication across devices, providing routine cybersecurity training to employees, segmenting and segregating networks, and developing cyber incident response plans.
Implement higher retainers. By requiring clients to pay higher retainers, law firms can maintain financial stability and have an extra buffer in the event of late payments. This can, in turn, further reduce the risk of professional liability claims arising from economic difficulties.
Maintain sufficient oversight of employees. Law firms should enforce strict protocols regarding the oversight of entry-level employees and junior associates. This is particularly critical among remote workers who may receive less supervision and professional support than their in-person colleagues. Effective oversight can allow law firms to identify and remedy any errors or mistakes these employees make before they go on to affect clients and lead to legal malpractice claims.
Weigh the pros and cons of AI tools. Before utilizing AI technology within their operations, law firms should carefully assess the pros and cons of these tools. In some cases, the potential risks of this technology may not be worth the benefits. If they do opt to leverage AI technology, however, law firms should establish clear policies on proper use and continuously monitor AI-generated information and resources for any errors, fixing these mistakes as quickly as possible to limit related professional liability claims.
Ensure ample coverage. Law firms should regularly review their professional liability risks and adjust their coverage when necessary to ensure adequate financial protection following potential claims. Firms can consult trusted insurance professionals to discuss their particular coverage needs.
Conclusion
Amid emerging industry trends and today's evolving professional liability landscape, it's important for law firms to stay up to date on the latest developments and take appropriate measures to help prevent related claims. Law firms can effectively navigate this challenging environment by keeping themselves informed and adjusting their risk management strategies as needed.
Contact us today for further insurance solutions.
This article is for informational purposes only and is not intended as legal advice. For further information, please consult a medical professional. © 2023 Zywave, Inc. All rights reserved.